Balanced Return Investments Part 3 Of 4
Balanced Return properties blend both attractive rental income today and good prospects for future capital gains. They normally have lower ROI's than cash flow properties but have a larger probability of capital gain.

Balanced Return properties tend to be well located, in good school districts, Single Family Residence's (SFR) between 1200SF – 2400SF, 3 – 5 bedrooms and 2 – 3 bathrooms. A higher percentage will be financed than bought with cash. Many have additional features such as spa, pool or patio area that add an emotional element and help make a house a home.

Different property types within the balanced return category allow for an individual weighting towards cash flow or capital gain focus. Over sixty percent of the entire US property market is focused on SFR starter homes, for families getting started, mature people downsizing, singles and couples. These homes are typically 1200SF – 1600SF with 3 beds and 2 baths on their own block of land. These are the most 'in demand' property type and the safest long term bet for rental and resale.

Las Vegas home prices are primarily determined by a home's square footage (SF). If you buy a track home in a housing estate, (which is most) your home's value is largely determined by multiplying your home's square footage by the price per square foot in the area. If homes are selling at $80 per SF and you have a 1500SF home, your property is worth about $120,000. There is a plus or minus 15% variation for condition and special features so your range would be $102,000 - $132,000. It doesn't matter if you spent $60,000 adding a pool, spa, basketball court or tennis court, the home's resale and appraisal value for a loan, will max out about 15% above the average price of the area. Currently these Balanced Return starter homes are worth around $110,000 and rent for $1,100 per month generating a gross ROI of 12%. Take a look at the Balanced Return (BR) starter home examples.

If you want good rental returns but wish to focus a little more on capital gain then you need to buy a home with a larger square footage. But there is a resistance point as we examine larger homes where the price per square foot starts to become discounted and rental returns diminish compared to purchase price. My perfect Las Vegas Balanced Return to Capital Gain orientated property is a move up home in a good area near Red Rock, Green Valley Ranch or southern Highlands. Ideally it is 2400SF, single storey when possible, 4 bedrooms, 3 baths, (one bed and bath MUST be downstairs if 2 storey), 2 master bedrooms if possible, 3 car garage or RV parking, private back yard with pool, spa, covered patio, facing north/south with as many upgrades as possible! We're not asking for much here .... so the goal is to get as many in that list as possible. Currently these Balanced Return (BR) Move Up homes are worth around $150,000 - $175,000, rent for about $1850 per month and have a gross ROI of over 12%. ROI's on these properties in 2006 were 4%! Take a look at the BR Move Up home example.

You'll notice from the examples that these returns are still fantastic. It takes patience to get one of these great deals but should be easier coming into winter 2011 as demand decreases. These homes are typically listed at $220,000 plus and I am negotiating the good ones down to these purchase prices.

Next we'll talk about our last type of investment: Capital Gain.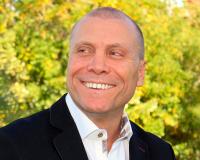 Author:
Steve Bland
Phone:
702-751-7071
Dated:
September 10th 2013
Views:
5,462
About Steve: ...