Capital Gain Investments Part 4 Of 4
We have discussed cash flow and balanced returns. Capital gain-focused investments live at the other end of the scale. These homes are exceptionally desirable properties but not affordable for the majority of the market. But for those who can, 'it's living the dream'! And the dream comes at a cost that people who have the funds are sometimes willing to pay.Capital Gain focused properties are the homes that always make or lose the most money in property market booms and crashes. They are thus the riskiest property sector to invest in. A home bought for $1.35 million may sell for $1.9M a few years later. Equally the $1.9M property may sit on the real estate listings for two or more years to be eventually sold for under for $800,000. Individuals looking for heavily Capital Gain (GC) focused investments are often higher net worth individuals, business owners with large incomes who also wish to reduce their tax liability and who will not be in the unfortunate position of having to sell at the wrong time.The US is currently seeing these homes rapidly decreasing in value. It is the sector last to hit and it is about to be hit the hardest. I believe $500,000+ price drops are just around the corner and I am in general advising clients to hold off on these investments for the time being. There is opportunity at the lower end of the Capital Gain scale though, with properties previously at half 2006 values. There are few buyers here, so buyers are in a strong negotiation position. Owner occupied buyers are the most likely group to be sourcing this investment currently. The biggest drawback of Capital Gain focused properties is that they tend to be negatively geared, sometimes losing thousands of dollars per month. They can take a long time to rent and/or sell and rents may need to be significantly negotiated in a slow market. Our perfect 'McMansion' was previously worth $750,000+ but bought today for $300,000 - $350,000. It is in a gated community, on a golf course or on the water, is 3800SF+, has a min 5 bedrooms, study, games room, media room, wine cellar, 4 car plus RV, guest quarters, stunning views, pool with swim up bar, spa, sauna and a built-in stainless steel BBQ. Rent can only be guaranteed at $2200 per month but $2600+ can be achievable. ROI is around 8%. 2006 ROI was 4%.
So what property type is for you?
Knowing your financial objectives allows you to focus on the correct blend of cash flow and capital gain for your current and future life and financial situations. It removes much of the fear from buying because you know the purpose of what you are doing and how your property purchase(s) are building towards your future goals.
Your Property Plan is suggested reading if you are still developing yours. And keep in mind the thing I love most about property investments - Rental Income is virtually fixed to long term inflation rates, as rents increase over time. So your rental income retains its purchasing power over the lifetime of your investment.
If you are interested in assistance with fitting US property into your financial plan I can be reached at steve@uspropertymadeeasy.com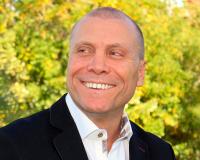 Author:
Steve Bland
Phone:
702-751-7071
Dated:
September 18th 2013
Views:
359
About Steve: ...