Cash Flow Investments Part 2 Of 4
Cash flow properties consistently generate very high rental income (high ROI) but the prospect of large capital gain tends to be low. Cash flow property's biggest negative is that capital gains may be sacrificed for regular cash flow.

Cash flow properties are often smaller, less well located, lower priced condos, town homes or starter houses because lower purchase price increases the ROI. These investments are typically purchased for cash, or paid off quickly or leave a substantial monthly profit after mortgage expenses. Regular costs such as Home Owner Association (HOA) fees need to be minimized to keep net ROI high. See the cash flow property examples and compare the gross verses net return of each property type. This difference is mainly because of the HOA.

Cash flow focused investments are good for anyone needing to increase or supplement income. Younger people starting out, a single parent needing extra income, a family planning the reduction in income of a partner, an acrobat looking to replace an income by a certain age, a person or couple approaching retirement needing fixed income or anyone in a lower tax bracket looking for a little extra!

The best Las Vegas cash flow property deals are currently in the $40,000 - $70,000 price range with gross ROI above 15%. Nevada has a lending guideline that prohibits loans on properties where 15% or more of a HOA community have defaulted on mortgages in the previous twelve months. In these locations properties could only be purchased with cash, which further destroyed home values and lead to more defaults! Large condos and town home complexes were most heavily impacted. The graph of pre-boom, boom and post-boom prices in 'Boom, Bust, Recovery – A Las Vegas Perspective' highlights this. Purchase prices for these homes have heavily over corrected to the point where they are less than a quarter of previous value and available at early 1990's prices! ROI's on these properties in 2006 were 6% - 8%! I do not expect this to remain the case for too long.

Next we'll talk about Balanced Return Investments.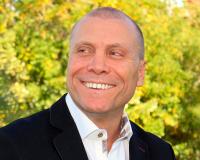 Author:
Steve Bland
Phone:
702-751-7071
Dated:
September 7th 2013
Views:
5,452
About Steve: ...