Investment Purposes And Strategies Part 1 Of 4
Is an investment property a gorgeous home at the beach overlooking the surf, a place by the lake, that nice house across the street, a high rise condo on the strip or the little old two bedroom cottage in the slightly questionable area downtown?
Well, the answer invariably depends upon the PURPOSE of the investment and how it fits into your life and Property Plan. So, depending upon your investment objectives it could be all or none of the above!
As people are emotional, one of the great things about property is pride of ownership. You can see it, feel it and even enjoy its use. Yet a property investment is primarily a means to an end and identifying that end and determining how to get there is key.
All investments fall somewhere along a sliding scale, with one end focused on cash flow, tilting towards balanced returns in the middle and capital growth focused investments at the other end. Determining your desired mix of cash flow verses future capital gain is the first step and really determines the focus of your property search.
But what IS a Cash Flow, Balanced Return or Capital Gain property, how do they differ and what are their positives and negatives? The three revolve around rental income, purchase price and future price gains.
Next we'll talk about Cash Flow, what it is, and why you would want it.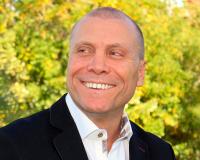 Author:
Steve Bland
Phone:
702-751-7071
Dated:
September 3rd 2013
Views:
5,689
About Steve: ...