WHAT HAPPENED THIS SUMMER
This summer saw a buying frenzy as people realized the market had finally turned. Institutional Investors were buying any single family residence (SFR) under $250,000 they could. Cash offers of $20,000 over list price were common. I had 22 offers over list price in five days on one property I listed!

June 2013 saw an unexpected interest rate jump of 1.5% in a week! This, combined with already decreasing ROI's as home prices rose throughout the year, was the trigger for many institutional investors to slow their buying spree. In four weeks the number of available homes for sale rose by almost 1500! While no major price drops are yet evident, homes are taking longer to sell. Increased inventory means less competition and greater choice for buyers. This winter will likely see a swing from a sellers' to a buyers' market with stabilization returning in Summer 2014.

Increased inventory means buyers' can source great deals and sellers' need to sell now if they have gains they wish to realize. Otherwise sellers might be well advised to wait till Spring 2014 to list their homes.

Many buyers are fearful of the rapid summer price increase but consider this: In 2006 a 1500SF, 3 bed, 2 bth, 2 car, home in an 'A' location was worth $320,000. In 2010 it was worth $100,000. In 2013 it is worth $150,000. This is less than 50% of past value and still below replacement cost!

People hear a 50% price increase and think Oh No!!! In reality, it takes something like this to wake most people up! There is still much profit to be had over the mid-term as long as you buy right! While the frenzy is over, there remain many eager buyers, sellers and investors in the market. It is surprisingly, for the time being, a very fair market for all. And how often does that happen!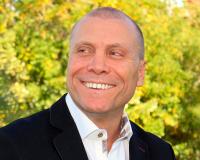 Author:
Steve Bland
Phone:
702-751-7071
Dated:
October 26th 2013
Views:
10,133
About Steve: ...