ie. High School Team Wins Big.
A cash flow property is a great investment in Vegas right now!

Banks are still avoiding lending on condos and townhomes so they normally have to be all cash purchases and thus outside the reach of anyone needing financing. Because few people can purchase all cash they are CHEAP! Expect a 40% + capital gain on cash flow property in the next couple of years.

A well located 2/3 bed, 2 bath, detached carport, 900SF - 1100SF CONDO in decent condition runs $45,000 - $75,000 depending upon location, size, condition and upgrades. These were $180,000 - $220,000 in 2006 and rent between $600 - $850 per month today. HOA fees can be $120 - $240 per month. (HOA = Home Owner's Association or Body Corporate)

A well located 2/3 bedroom, 2 bath, 2 car, 1200SF – 1750SF TOWN HOMEin decent condition runs $65,000 - $110,000 depending upon location, size, condition and upgrades. These were $220,000 - $280,000 in the boom and rent for $750 - $1100 per month today. HOA fees can be $120 - $240 per month.

Townhomes have the advantage over condos in that you own the land it sits on. They are also more likely to have a 1 or 2 car garage; two big advantages that add value and make long term tenants easier to attract and retain. Tenant change over typically costs up to three months in 'lost' rent with vacancy, repairs and re-letting costs. Thus it is vital to ensure your investment property is in both a great location and has many practical and emotional qualities as possible.

The big negative with either a condo or townhome is the HOA cost. This often takes a 14% ROI and reduces it to 8%. However some HOA'S actually offer you a lot for your money – some pay the sewer and trash, provide and maintain landscaping, great community facilities with tennis courts, multiple pools, multiple gyms, community rooms, dog walks, picnic areas, BBQ facilities, even beach volleyball! I've even seen putting greens and bocce ball areas in some! Some HOA's maintain the landscaping right up to your front door, and maintain the exterior walls and roof of your property. These can be significant expenses! So you don't have any real repair expenses except for the interior of the property. Other HOA's charge the same and don't provide anything of real value. Carefully investigate the community you wish to buy into.

Nevada real estate contracts normally provide a due diligence clause so the buyer has time to receive and review the rules and financials of any HOA community and what they provide.

My outlook? I expect rapid capital gain in cash flow property as soon as banks offer financing on condos and townhomes. And I can't imagine this to be longer than two years away. Prices halved from $100,000 to $50,000 when this lending freeze took effect; a similar value increase would not be unexpected. Despite recent price increases, most homes are still significantly below replacement cost with prices currently at early 1990's pricing.

Steve Bland
Realtor Certified International Property Specialist
Keller Williams Southern Nevada
USA Cell: +1 702 443 1303 USA
Fax: +1 702 433 6868 Skype: Steve.Bland Steve@USPropertyMadeEasy.com www.USPropertyMadeEasy.com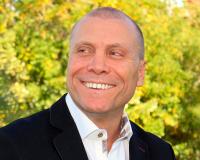 Author:
Steve Bland
Phone:
702-751-7071
Dated:
October 7th 2013
Views:
1,808
About Steve: ...